Take a step back in time & enjoy charming rooms

.
Come home to Nappanee, IN, to the Coppes House. Find your quiet place to rest, enjoy a hardy breakfast & be nurtured on your journey. Shop local, including shopping at Coppes Commons, take in a live show at The Round Barn Theater or enjoy a home game at Notre Dame.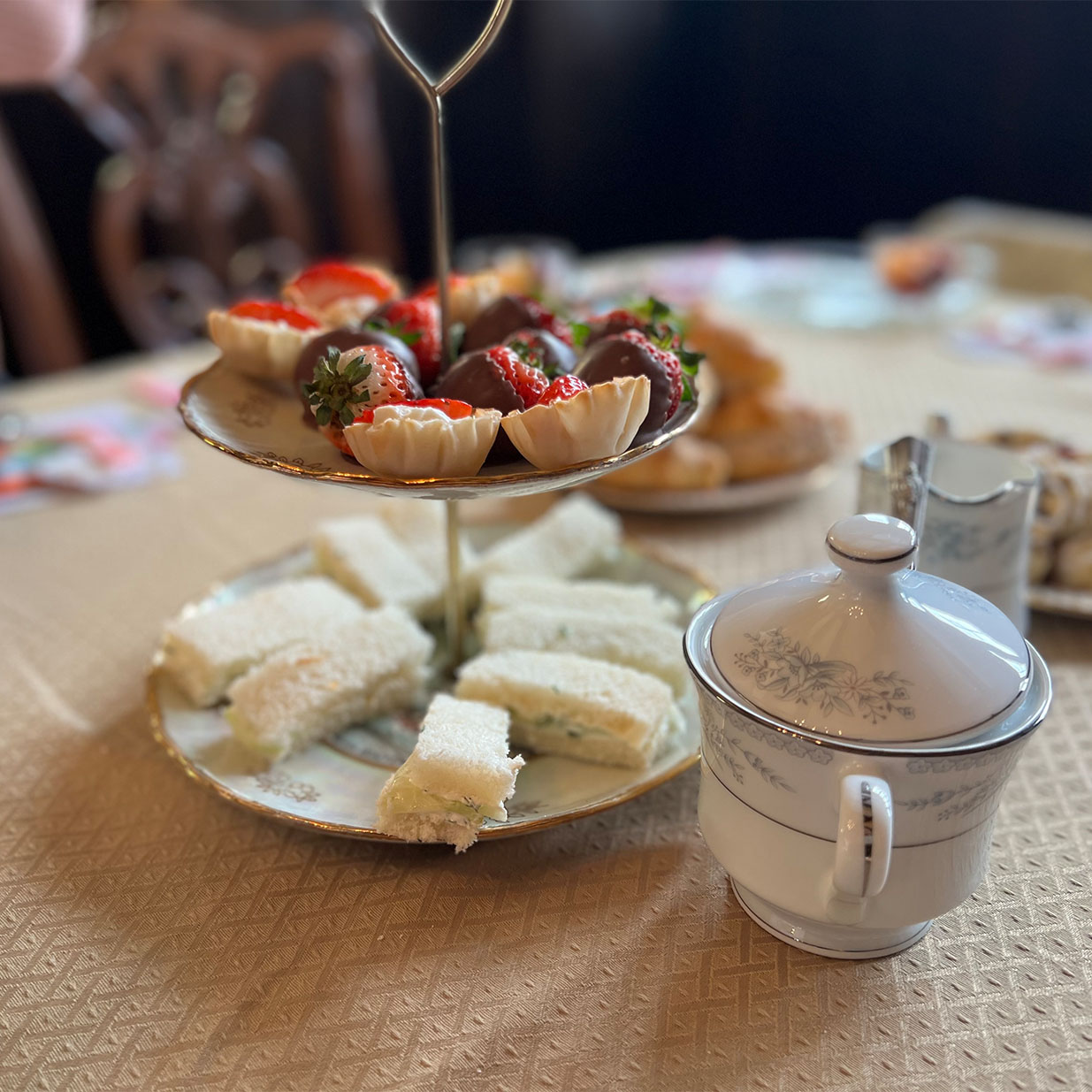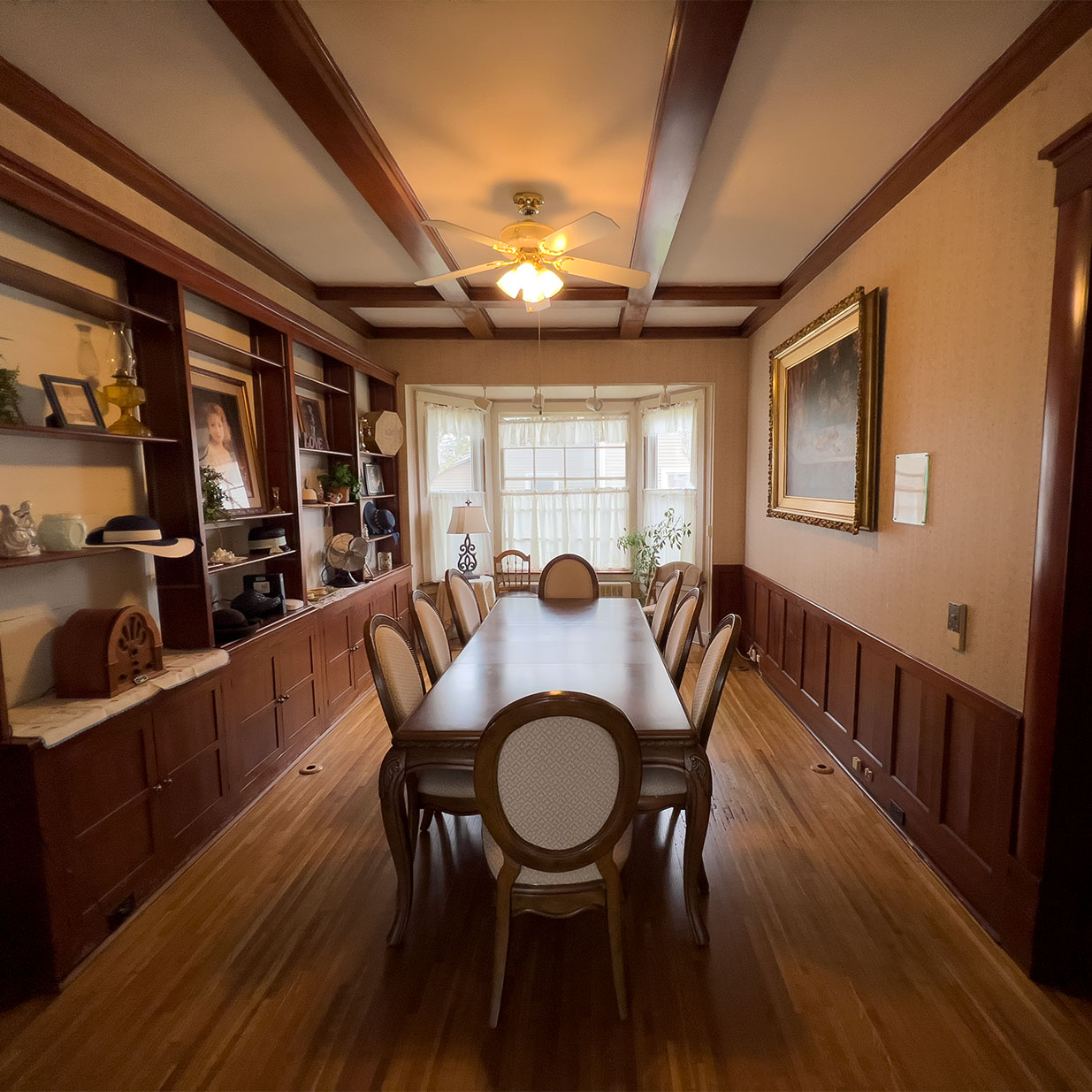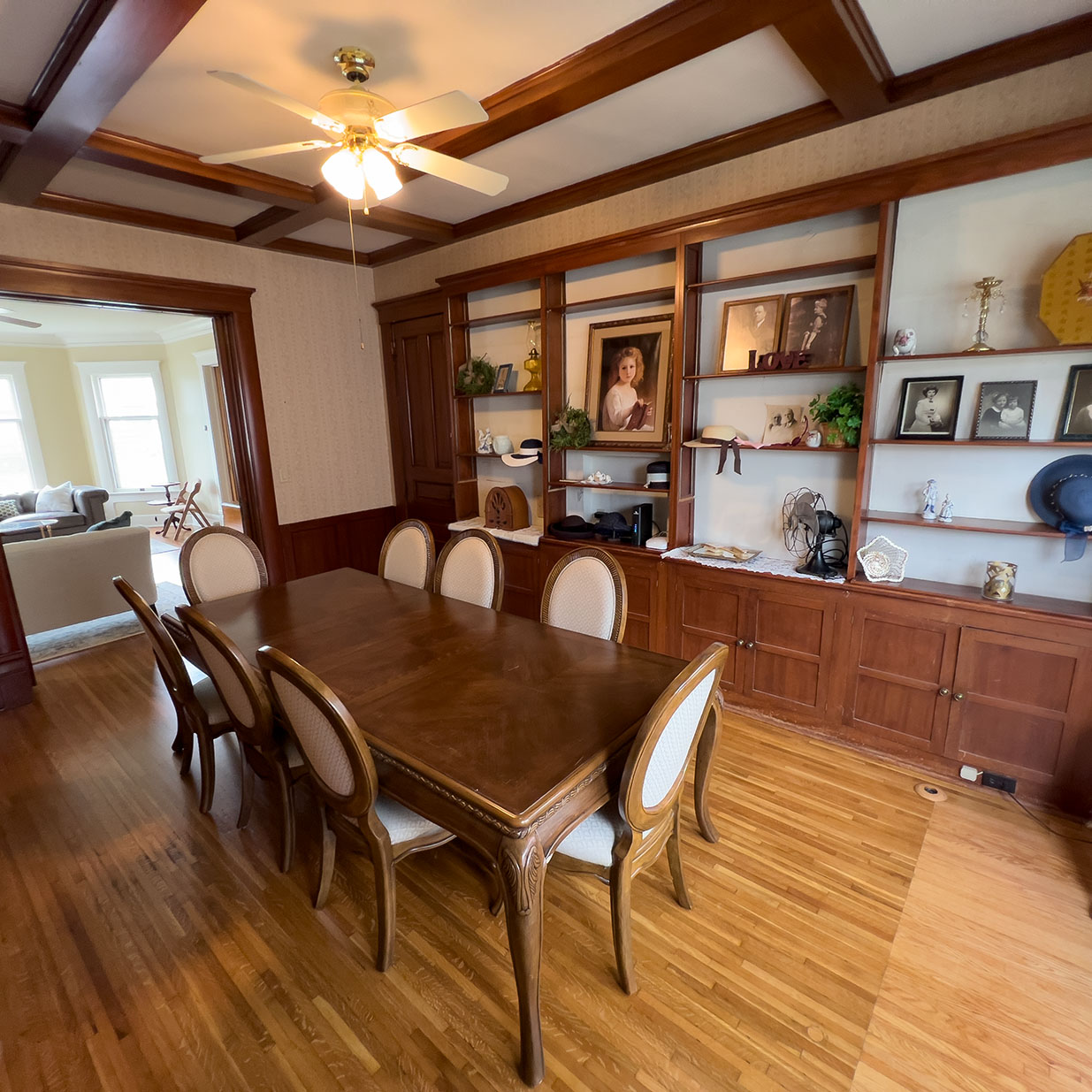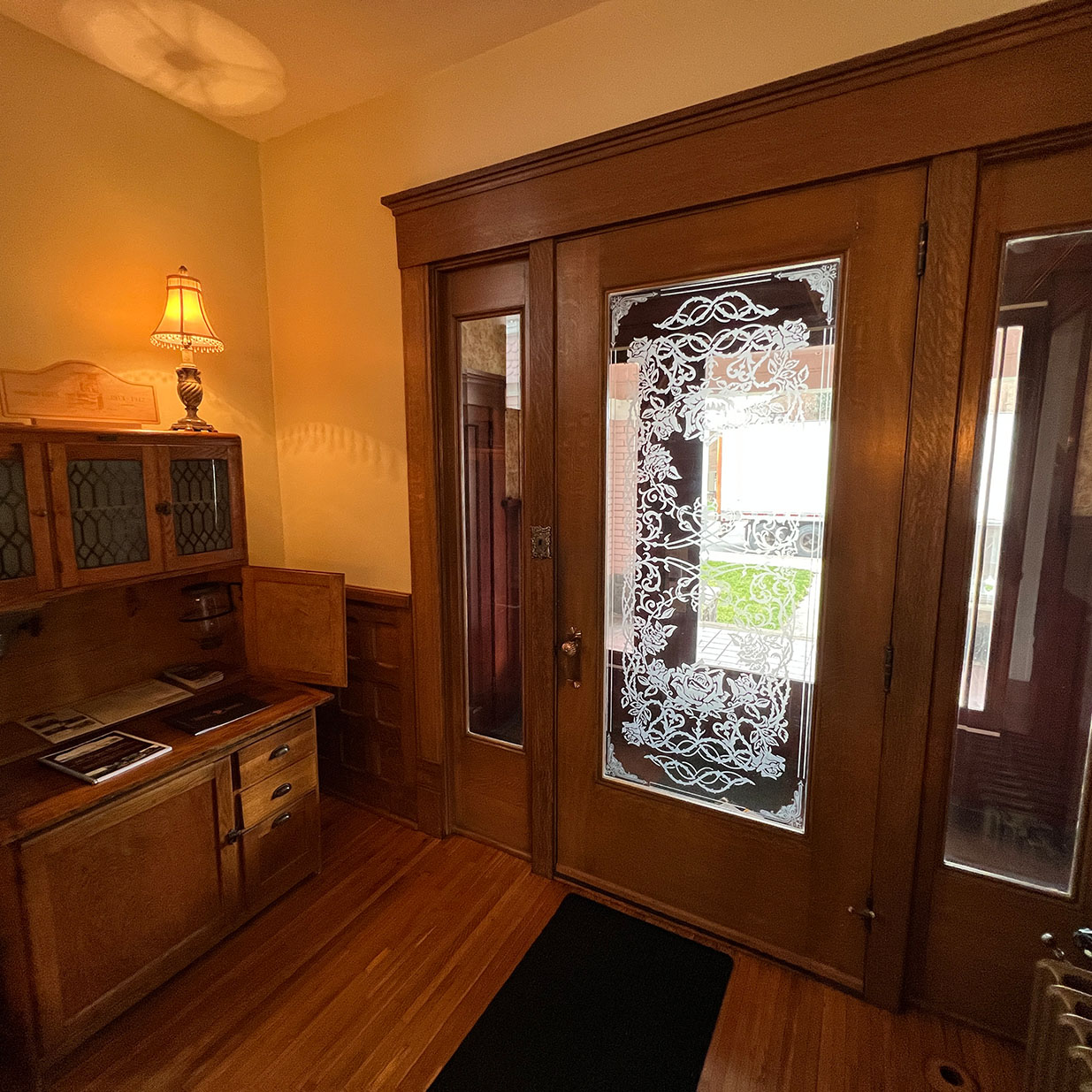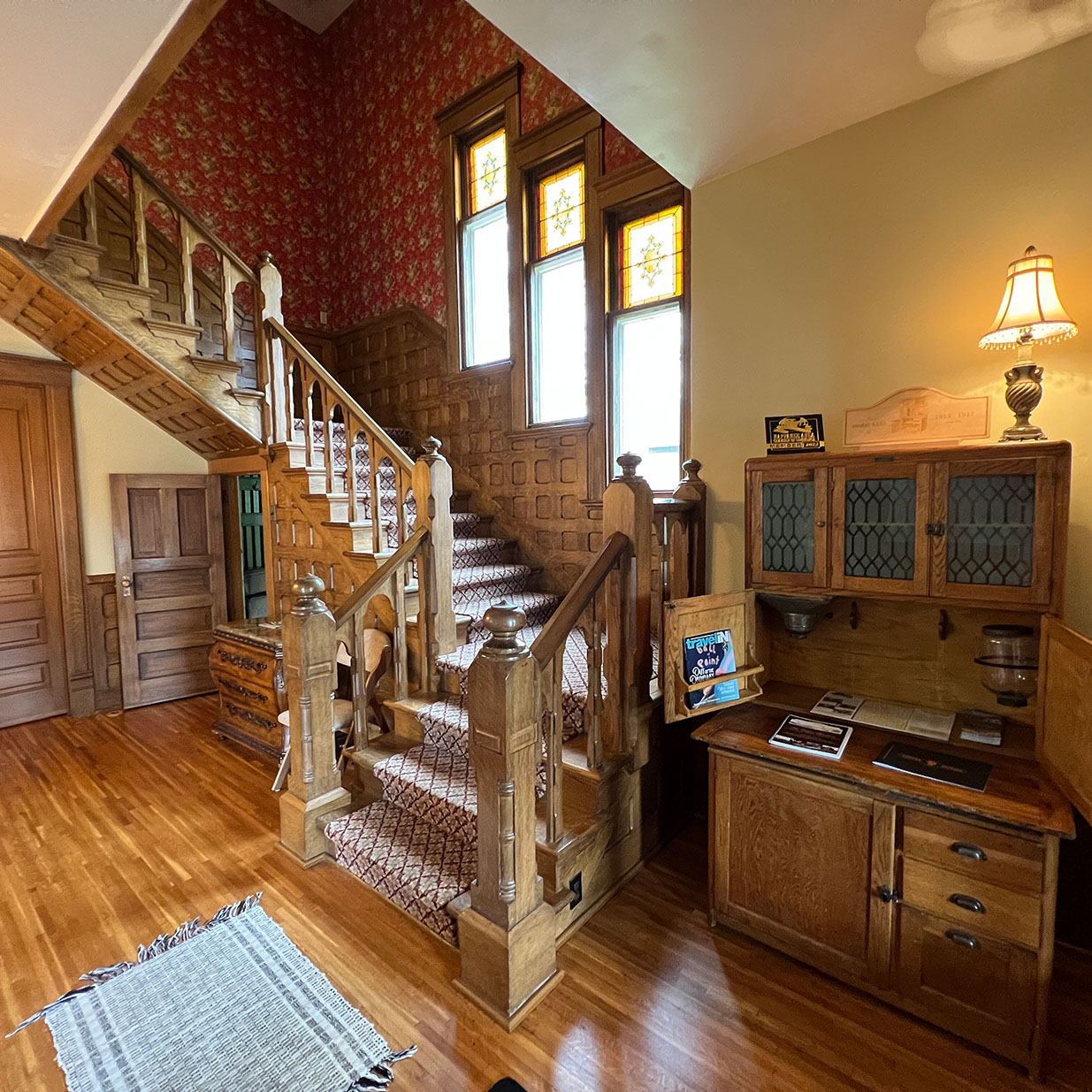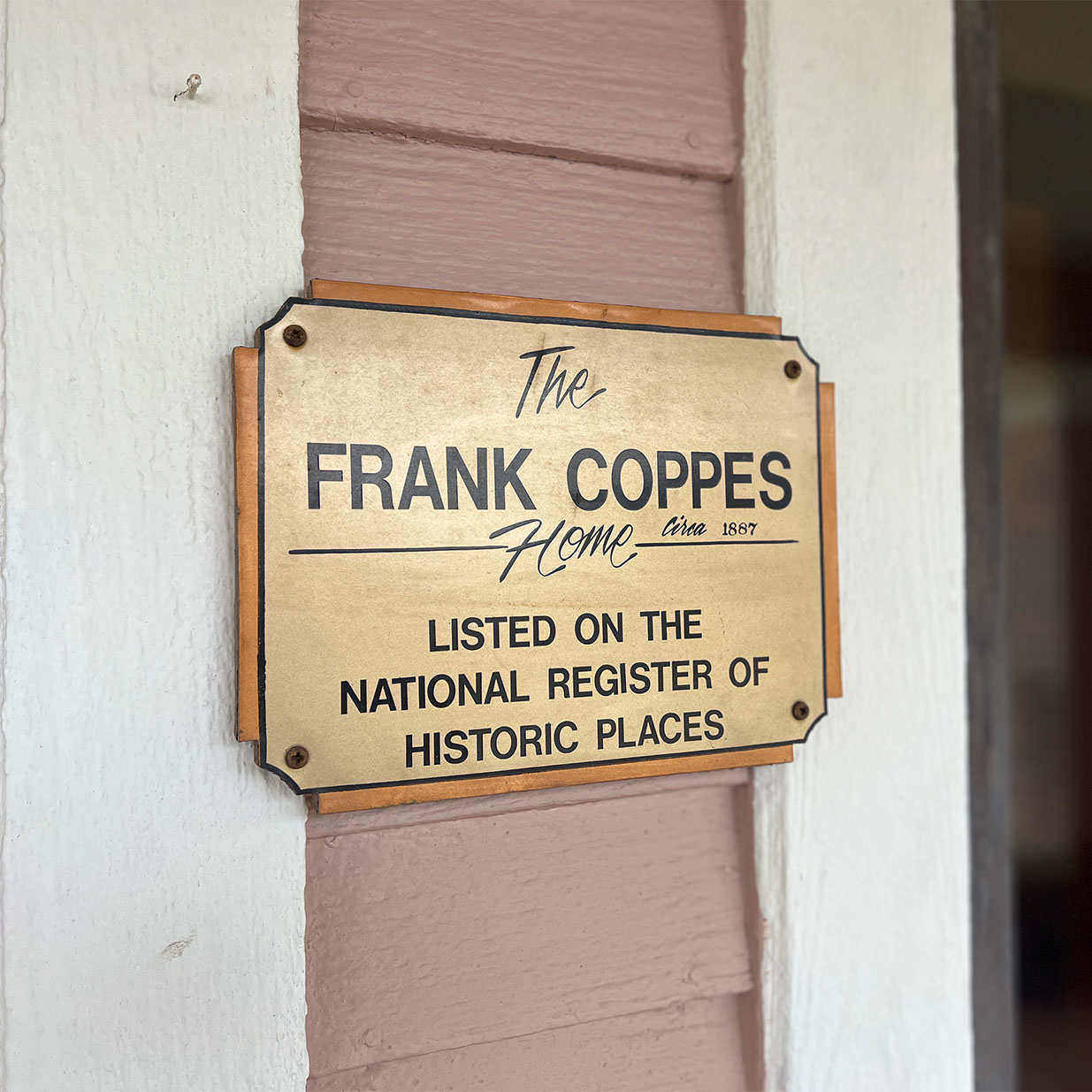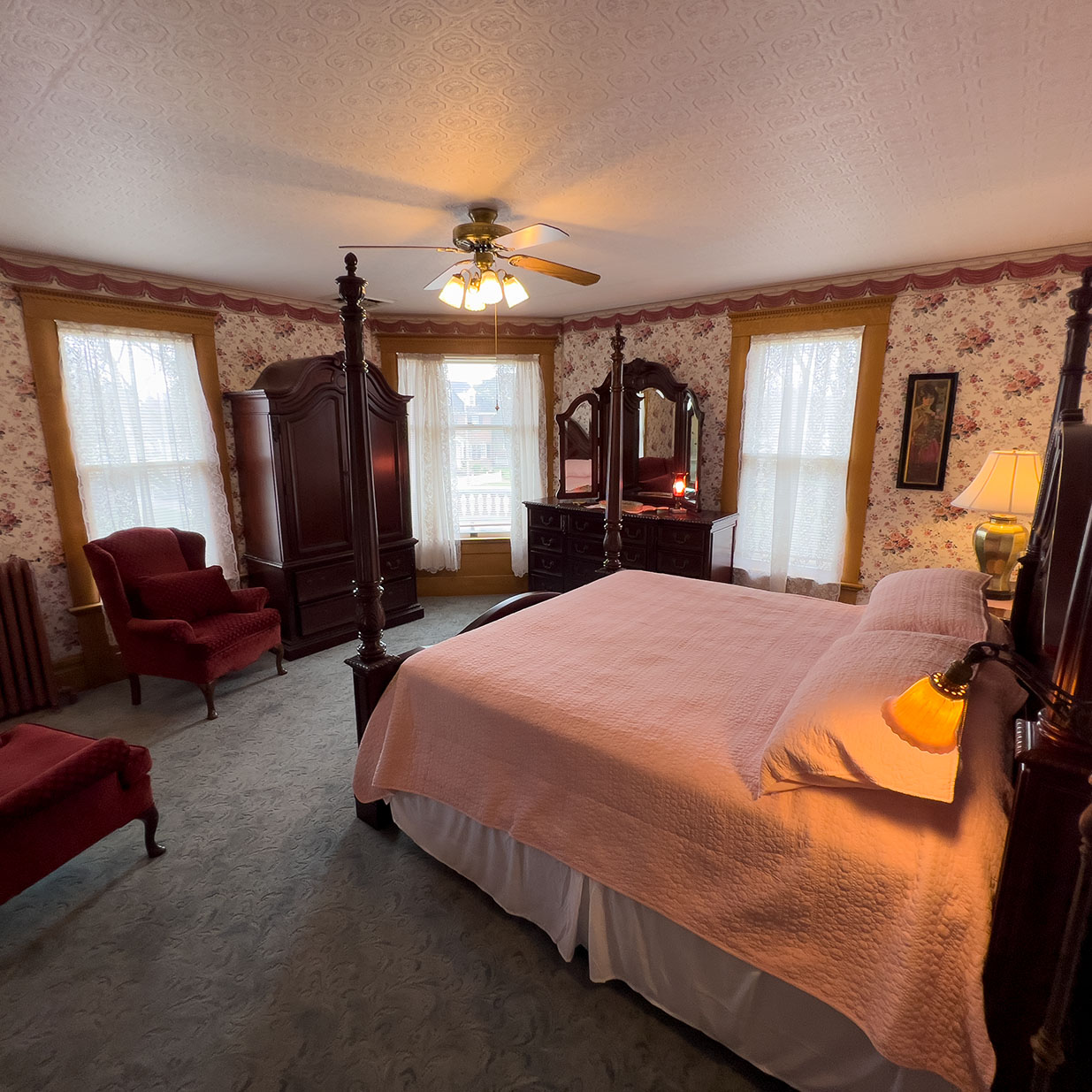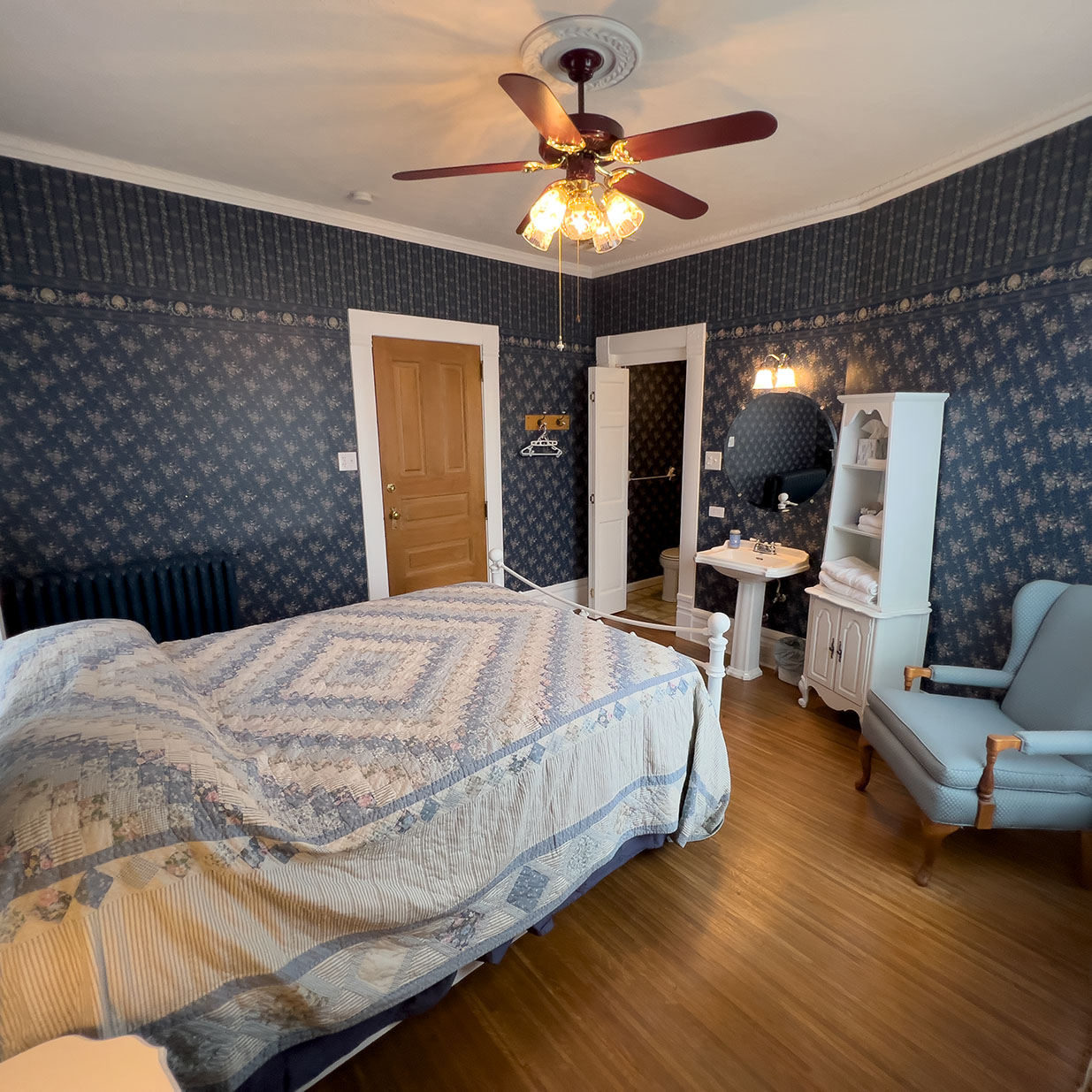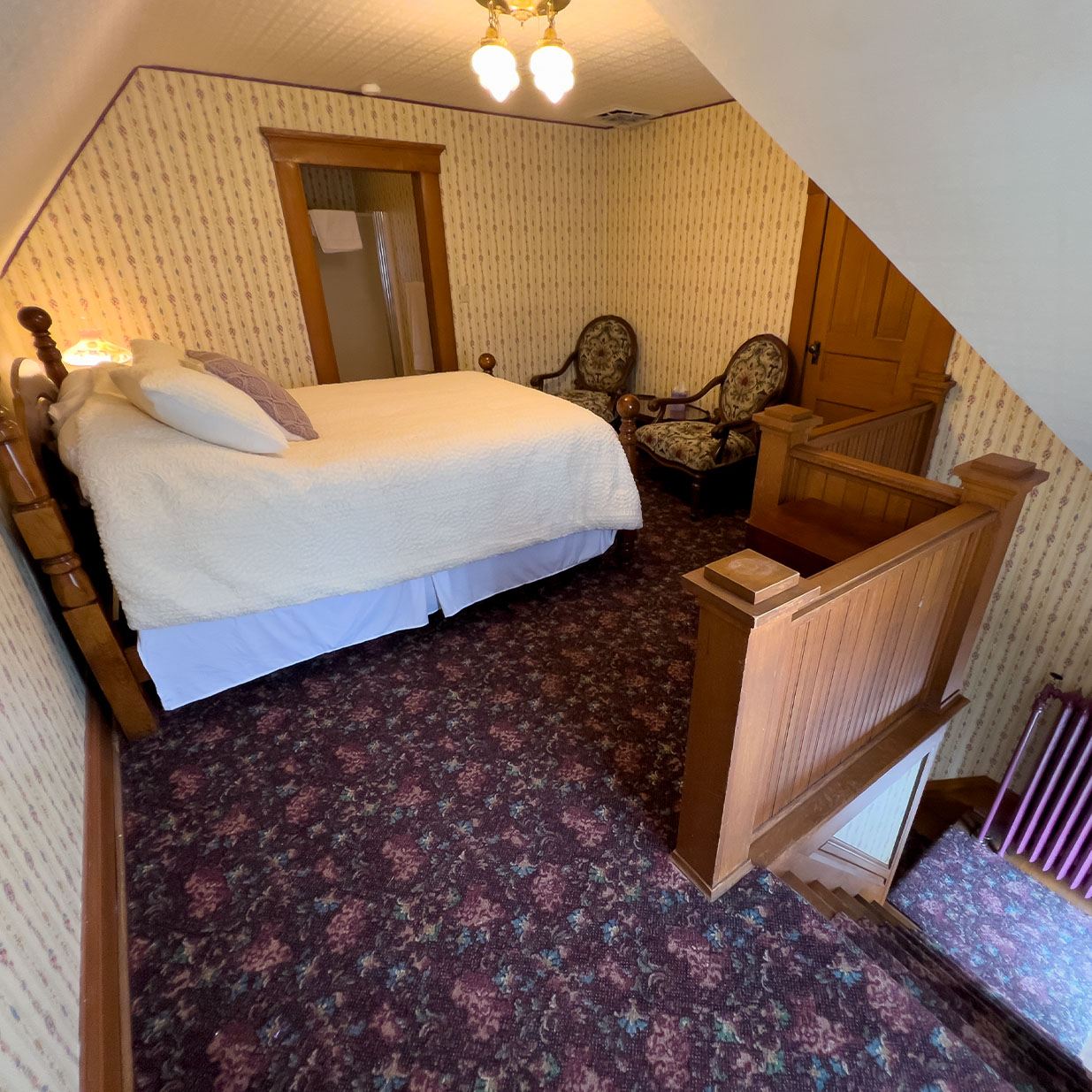 Coppes House
History
Go back in time with us to 1887 as we share the home of Frank and Katherine Coppes and the history they created in Nappanee, as 4 generations lived in this house. The Coppes House Bed and Breakfast, formerly known as the Victorian Guest House, reopened its doors in April of 2022. This house has an irregular plan, exhibiting elements of the Queen Anne style with original woodwork, stained glass windows, glass pocket doors and many original bathroom fixtures and tiles. The house continues to retain a high degree of integrity. It was added to the National Register of Historic Places in 1990. It is located in the Nappanee Eastside Historic District with parking on the original brick street.
The house has been freshened up with a new feel for your next stay with a southern style. The 6,000 square foot home offers a grand entrance to welcome you, 6 unique guest rooms to choose from with each of their own charm, a gorgeous living room to relax in, an elegant dining room for breakfast, and more. Coppes made furniture pieces can be found throughout the home along with family photos, an original painting that was created in the attic of the home, and many stories to be heard about the family as they lived and worked in the community. You will be able to walk out the front door with just a few steps to enjoy all that the City of Nappanee has to offer for shopping, eating, entertainment, events, and more. A must stop is at the original Coppes Factory just across the street known as Coppes Commons.
You won't be disappointed with your stay as the 4th Bed and Breakfast owners and their team share their Hospitality Intentionally Served mission. Kenton and Emily Hostetler will greet you and welcome you home. Check out their second Bed and Breakfast in town known as The FarmHouse Inn.
Built in 1887

The history of Coppes House is what sets it apart from other alternative places to stay.
6 Beautiful Rooms

Coppes House is comprised of five beautiful rooms for you to come and enjoy.
Hospitality

Hospitality is embedded in everything we stand for. Our top priority is to provide the best possible bed & breakfast experience.
Do you have a question? We're here to help. Send us a message, email us, or give us a call!